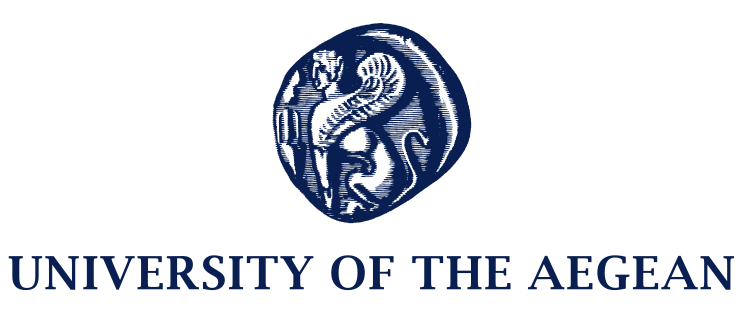 The University of the Aegean (UAegean) was founded in 1984 aiming to introduce new approaches in higher education in Greece and worldwide and to promote regional development. Situated in 6 picturesque islands in the Aegean Archipelago, the UAegean offers a unique natural, cultural and human environment for modern studies in the ancient cradle of knowledge.
The Project Team of the University of the Aegean
Anastasia (Nancy) Pyrini                 
Nancy leads the University of the Aegean project team as the contact person and is the one who participated in the writing of the project proposal. She has a Bachelor's degree in Primary Education and a Master's degree in Cognitive Science. She has more than 25 years of global experience in research, education, inclusion, STEAM, e-learning, literacy, innovation and project management. Currently, she works in the Hellenic Parliament as an advisor to former Prime Minister George Papandreou, who is currently Chair of the sub-committee on Democracy, Committee on Political Affairs and Democracy of the Parliamentary Assembly of the Council of Europe. She is certified in Research Integrity by Oxford University Press.

LinkedIn: https://www.linkedin.com/in/nancypyrini/
Professor Emeritus Costas Tsolakidis 
| | |
| --- | --- |
| | Scientific Responsible of the project. A multi-talented expert in the fields of Open and Distance Learning, innovative learning methods, ICT in training and lifelong learning and ICT in multi-grade schools, he is a highly demanded consultant, coordinator and partner for several organisations and projects. |
Professor Ġorġ Mallia  
Maltese academic who is also in love with books, comics, cartoons and anything that's media related. He is a Professor of Communications and also the head of the Department of Media and Communications at the University of Malta. There he lectures in design, illustration, visual narrative, and personal communications.

http://www.gorgmallia.com/
George Sarrigeorgiou 
George Sarrigeorgiou holds a degree in Engineering and a degree from the Pedagogical Department of A.SP.AI.T.E. He has worked in Technical Vocational Schools since 2000. He served for several years in remote areas; there he dealt with the inequality of educational opportunities within rural areas by introducing innovative teaching methods approaches that went beyond formal education. He has a track record of significant research work in European programmes such as Comenius and Erasmus+ KA1, KA2 and Horizon 2020. He is certified in Research Integrity by the Oxford University.
LinkedIn: https://www.linkedin.com/in/george-sarrigeorgiou-b32174233/
Dr Christos Ioannides  
| | |
| --- | --- |
| Dr Christos Ioannides has a Ph.D. in Education, a B.A. in Physics & a Teacher Certification. He has more than 30 years of research experience. His twofold research work concerns learning & teaching children scientific concepts especially on studies regarding children's ideas about phenomena of observational astronomy & the development of a learning environment to promote children's learning in this domain. Christos is the School Principal of the 3rd Primary School of Kilkis. | |
Dimitra Raiou 
Dimitra Raiou has a BA in Primary Education, more than 20 years of teaching experience and extensive experience in teaching STEAM. 

Dimitra Raiou currently serves at the Primary School of Agia-Marina Neas Makris.
Katerina Eirini Lambrinou      
| | |
| --- | --- |
| Katerina Eirini Lambrinou is a senior civil servant at the Hellenic Parliament with a diverse 24-year experience of the Greek and European political sphere. In parallel to her ongoing work as special advisor on international public affairs, strategic planning and global initiatives to former Prime Minister George A. Papandreou, she has contributed to the development of strategic partnerships for UN SDSN Greece, the country desk of the global UN Sustainable Development Solutions Networks. Katerina has a degree in Political Science and Public Administration and a MSc in Communication & Media from the University of Athens, as well as a MSc in International NGO Management from Cass Business School, City University London. She also recently completed an Executive Certificate on Strategic Foresight by EDHEC Business School (2022) as well as the Leadership, Organizing and Action: Leading Change Executive Program of Harvard JFK School of Government (2021). | |