Climate change and environmental degradation are an existential threat to Europe and the world. To overcome these challenges, Europe needs a new growth strategy that will transform the Union into a modern, resource-efficient and competitive economy, where
there are no net emissions of greenhouse gases by 2050
economic growth is decoupled from resource use
no person and no place is left behind (EC, A European Green Deal).
Environment and climate action are key priorities for the EU now and in the future. The European Green Deal Communication 3 is the European new growth strategy and recognises the key role of schools, training institutions and universities to engage with pupils, parents, and the wider community on the changes needed for a successful transition to become climate neutral by 2050.
According to UNESCO, "education is critical in helping populations understand and address the impacts of climate change, and in encouraging the changes in attitudes and behaviour needed to help them address the causes of climate change, adopt more sustainable lifestyles and develop skills that support different modules of economies, as well as to adapt to the impact of climate change". UNESCO promotes climate change education (ECC) as part of its Global Action Programme on Education for Sustainable Development (ESD). Education for sustainable development is a component of the fourth sustainable development goal on education. Goal number 13 on climate action targets the improvement of education on climate change.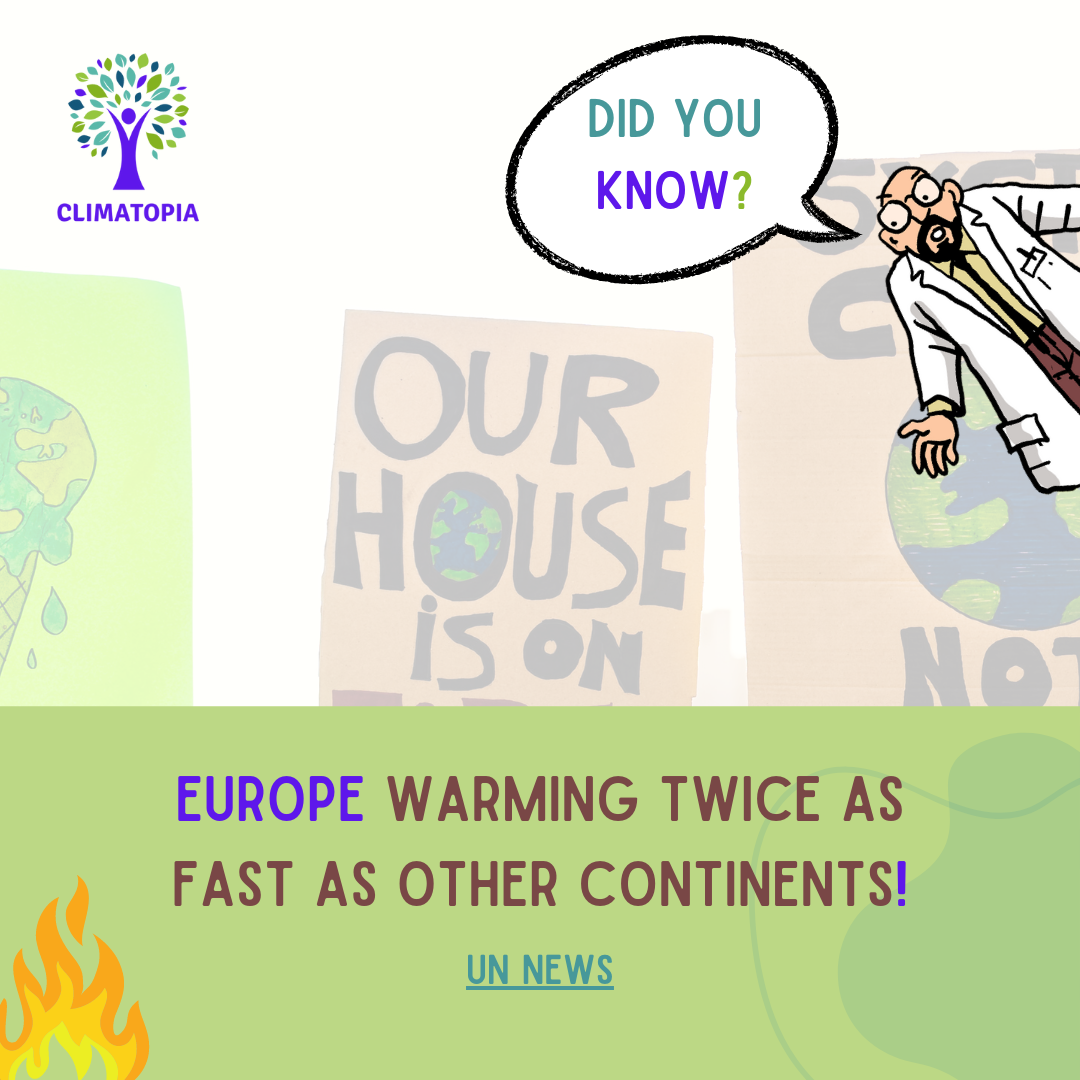 Climatopia is a European project, funded by the Erasmus+ programme, which started in February 2022.
Its main objective is to develop teaching materials and teaching methods on ESD to be included in schools, pre-service and in-service teacher training contexts, as well as to be widely communicated and discussed in communities.
During the lifetime of the project, the consortium will be working on the following results for the target group and any other stakeholder that want to fight the climate change and make a statement on this issue:
Climatopia Human Needs Handbook: a handbook that will address basic human needs and strategies for meeting them.
Climatopia Education Kit: will include the scientific knowledge children need to acquire by combining the benefits of visualisation with powerful metaphors and character-based storytelling.
Simulation and Decision-Making Game: will allow participation in interactive models, enabling pupils to quickly and easily test decisions and predict the outcomes of climate change actions.
Pilots Implementation and evaluation: A methodology, a set of evaluation tools (questionnaires and rubrics), national pilot reports and the Climatopia Final Report.
Climate Perspectives: Policy and politics Policy recommendations: as project findings are addressed at local, national, European and international levels.
Stay tuned to our news, development and results! Keep it up on the fight against climate change and save Climatopia!